The last local elections in South Africa were held in 2016, five years ago. The Constitutional Court has said that local elections are due to take place no later than November 1, 2021. This indicates that it is time for South African citizens to vote.
KwaZulu-Natal and Gauteng conflict
However, as the elections approach, voter turnout is expected to be low due to growing dissatisfaction among citizens. The unrest, especially in July this year, is proof of the dissatisfaction of the citizens. The recent insurgency and looting in KwaZulu-Natal and parts of Gauteng have shown the failure of municipal governments to address glaring socio-economic inequalities in urban areas.
After the imprisonment of former President Jacob Zuma, the country was rocked by a week of deadly riots and looting in the eastern region of KwaZulu-Natal and the Gauteng trade center in July. The unrest was the worst in South Africa since the end of the minority regime in 1994, with 342 lives lost and thousands of businesses looted or burned down.
According to Gerbrandt van Heerden, an expert at the Johannesburg-based think tank, the unrest reveals that the economic situation has been unchanged for more than a decade. Much of the unrest that has taken place in South Africa this year that was previously linked to a failed state. There is a clear link between economic growth and social stability – or riots and looting.
The possibility of holding elections during a politically tense and precarious period has been the main cause of uncertainty for political parties, which have made very little effort over the past five years to ensure that municipal governments are governed in a transparent, accountable and efficient manner that allows them to allocate resources in a way that tackles service shortages, poverty, inequalities and development.
Problems multiply
Poverty was seen by 21% of South Africans as the country's most critical concern, according to an Afrobarometer survey. As reported by Stats SA, unemployment reached a new high of 34.4%. In other words, 7.8 million people are out of work. Since the study began in 2008, this is the highest unemployment rate on record. Young people continue to be burdened with unemployment.
Unemployment affects more than two thirds of 15-24 year olds and 42.9% of 25-34 year olds. Since 2011, the economy has not grown by more than 3% and production is only expected to increase to pre-pandemic levels in 2023.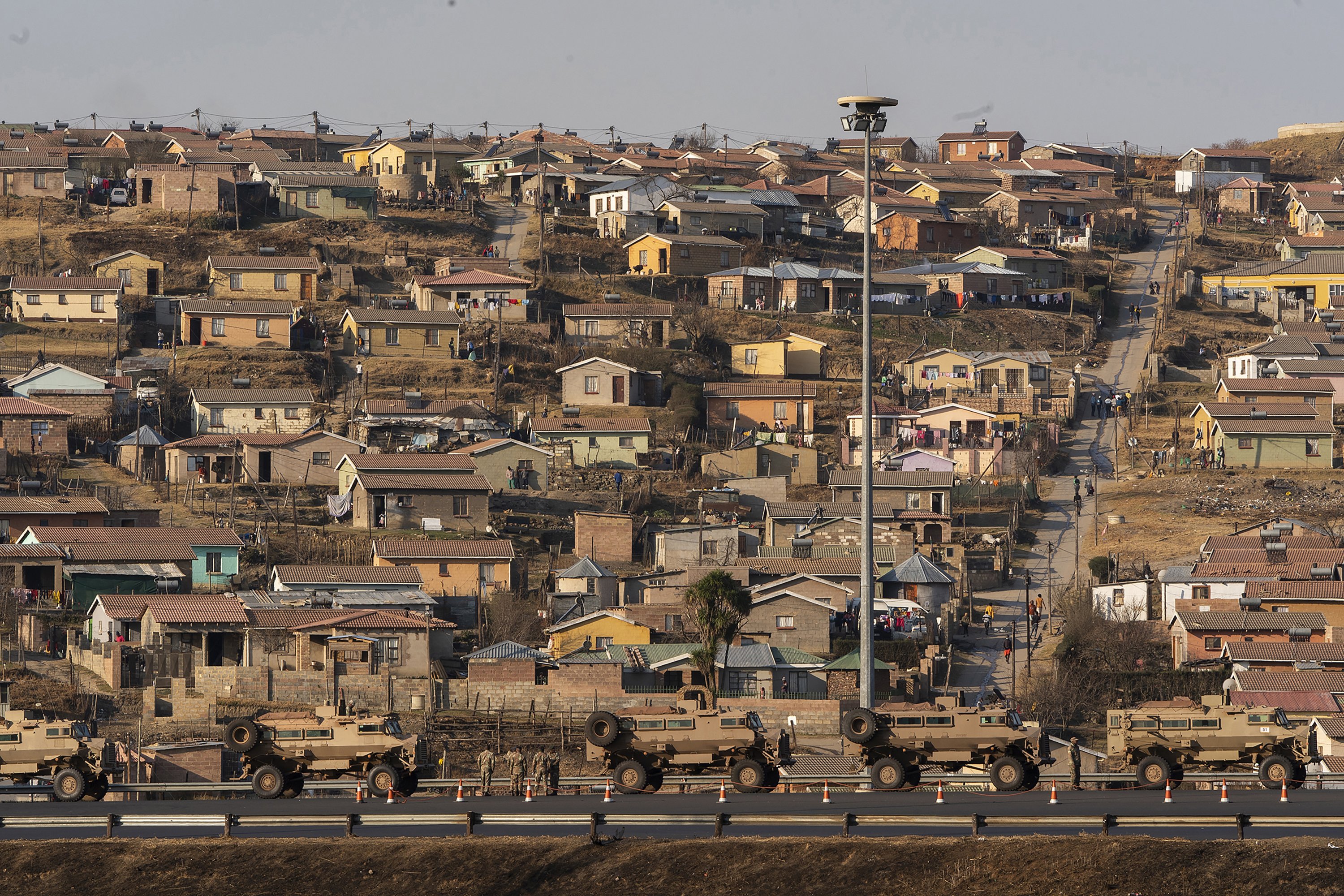 In addition, inequality is still a big problem in South Africa. According to research, despite enormous economic progress and major social transformations since the end of the apartheid government, wealth inequalities have not diminished. The study conducted by researchers from the World Inequality Lab at the Paris School of Economics and the Southern Center for Inequality Studies at the University of the Witwatersrand published a report in the World Bank Economic Review on July 31, 2021. From 1993 to 2017, it examines the allocation of household wealth in South Africa.
This demonstrates that despite the end of apartheid, the serious disparity in the concentration of wealth – in which the richest 1% control more wealth than the remaining 99% – has persisted. South Africa's estimates of wealth inequality are higher than those of France, UK, US, Russia, China and India.
According to the report, "the richest 10% of South African wealth holders own more than 85% of household wealth, while the wealth share of the richest 1% reaches 55%." The 0, The richest 01%, or about 3,500 people, own 15% of all household wealth, which is more than the remaining 90%, or 32 million people. "Their average wealth is more than 1,500 times higher than the national average and 6,000 times higher than the average of the poorest 90%. "
Although money and real estate wealth are the least concentrated types of wealth, people with low incomes still own a tiny fraction of these assets. According to the study, "the bottom 50% of the wealth distribution own about 10% of currency, notes and coins, and less than 15% of real estate assets." It seems clear that the most valuable assets of the poorest South Africans are money, banknotes and coins, although they are so few in number.
What about confidence in democracy?
In terms of corruption, 49.1% of South African citizens think that the level of corruption in South Africa has increased a lot while 14.5% of them think that it has increased somewhat in the past. past year, according to a survey conducted by Afrobarometer between 2016 and 2018.
Regarding public confidence in democracy, according to the results of an Afrobarometer survey conducted between 2016 and 2018, 30.6% of South African citizens are not at all satisfied with how democracy works, while 26 , 0% of them are not very satisfied. . These figures show that more than half of South Africans are not satisfied with how democracy works. 36.2% of South Africans find that elections sometimes produce poor results. This means that more than a third of South Africans are not satisfied with current electoral methods.
All of these issues raise the question of how much attention is paid to the socio-economic problems of the South African people and to what extent they are represented by their leaders. When problems such as corruption, economic problems, inequalities, poverty and unemployment are combined with mistrust of democracy, it increases the possibility of lower voter turnout. The last local elections in South Africa were held in 2016 and recorded a participation rate of 58%.