June 03, 2021
By Eddie Claypool
With summer looming on the horizon, how about letting your mind drift off to thoughts of fall and white tail adventures? Can I allow myself to conjure up images of large, calm spaces and cool, sunny places? Follow me for a few minutes as I tell you about some high octane deer action I encountered a few winters ago.
With three months of white tail bow hunting in the Midwest just ended, I found my mind wandering to a time out – no! As January 2019 arrived at the scene, Peg, Lulu, and I took the lonely highway into the arid Southwestern United States. My quarter-century pursuit of this elusive goal had led me to good areas, but utopia was still out of reach. Was that why I had been so infatuated with the pursuit for so long?
Yeah. As long as the carrot hung out of reach, I would be hard after it.
West and down
Due to a recent influx of people, I have decided to give up my hunting location in Coues for many years, explore a new country, and hopefully establish a new nest. As we drove through a remote corner of Arizona I found a roadside stop where I could pick up our camping trailer for a while and do a little reconnaissance. I unloaded the ATV, then walked through a maze of two-lane roads looking for a good campsite. A great place finally showed up after hours of scouting, so I returned to get the rest of the crew. We were soon crawling on a rough road with our trailer in tow.
We arrived at the chosen location without suffering mechanical damage and set up our little camp in no time. Everyone then started to bask to enjoy the abundant high desert sunshine. Even though the region did not turn out to be a great Coues deer country, I knew the trip was going to be a success as it offered us a lot of solitude and a break from the cold and gloomy winter that we had left home.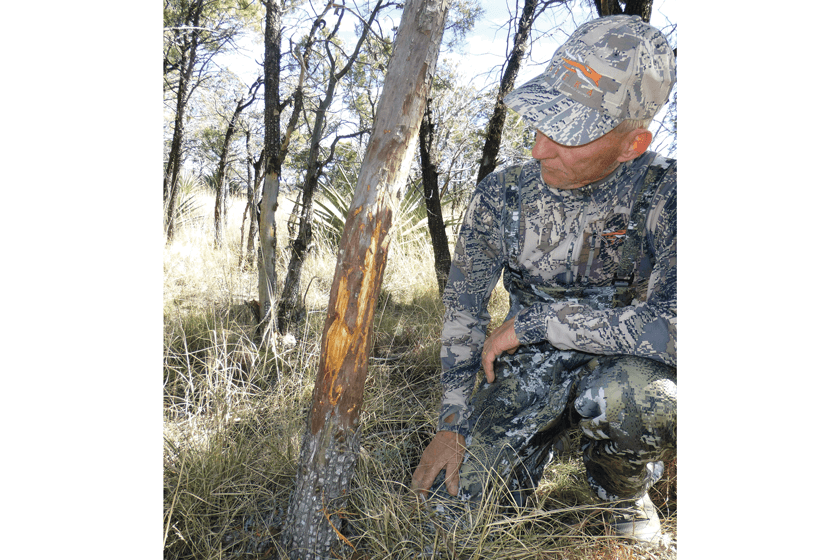 With 10 days to go into the season, I was determined to conduct a methodical exploration of my surroundings. I was heading into each mid-morning after a few cups of coffee and a breakfast, spreading out the miles in multiples. I knew anywhere with two trails leading up to it wasn't far enough away for my liking, so I bounced off the rougher trails to their bitter end and then continued.
Over the days, it became clear that deer were scarce in the area and that the few herds that did exist were quite pocketed. Fortunately, I came across a few places where movement was compressed into small islands of ideal habitat. I quickly went into micro-scouting mode, with a lot of time spent painstakingly researching the two spots I had chosen as my main pushes. The local herd's movement pattern soon became apparent, as mature males clearly lived in the higher, more rugged stretches and made nocturnal trips to the foothills to party with the ladies. Locating a few finger edges that showed male displacement, I quickly placed a few blinds on the floor. I also found several tree-worthy oaks along the valley floor. Things were improving!
Show time
The Claypools have fully developed the ritual of the camp after the arrival of the opening day. Peg and Lulu opted for peace and quiet by lounging all day. Daddy-O, meanwhile, could be found greeting the sunrise from a hiding place in the backcountry. Around sunset each evening, I returned to camp impatiently to see my daughters. A warm welcome, a hot shower and a hot dinner are sure to warm my heart. We all had smiles on our faces after living this simple life – ever seen a dog smile?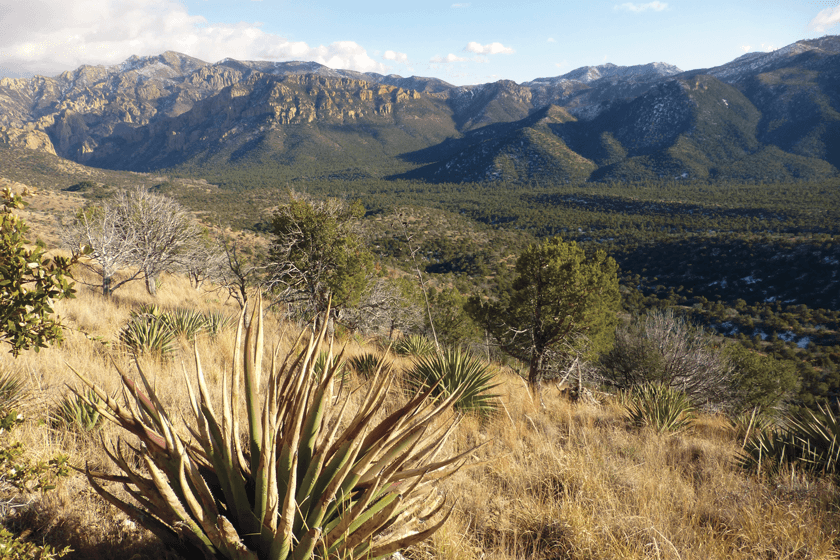 The rut was shifting into high gear at the end of the first week of January. My cameras documented a noticeable increase in Coues deer movement, and although my personal encounters are rare, I knew that could change in a flash. So, I held onto my long, hard hunting pattern every day. Twenty-six years of pursuing these little buggers had hammered in me the need for perseverance and endurance. The most productive tactic I could employ was to simply put a hot body in the right place under the right conditions and let fate take its course.
---
---
I sometimes took a few hours off work to retrieve the SD cards from my surveillance cameras. Many evenings were spent evaluating the resource I was pursuing, and it quickly became apparent that there was a herd of healthy Coues deer around my chosen hides. Lots of does roamed the area with a good pinch of young and middle-aged bucks chasing them, and there was an exceptional buck in the area. My attempts to ambush a mature male were unsuccessful, but there was clearly one around. With anxious feelings starting to permeate my mind, I knew I just had to stay confident and hold on. I could, and I would!
Mind games
By day 10 of the season, however, I was starting to get nervous. Very nervous!
My cameras spoke of males present when I was not. What was my problem? Was it my entry into my blinds and my trees? Was it swirling winds? Was it these two possibilities and / or other factors? As I lay awake one night carefully assessing my situation, I smiled realizing that this match of mind with game was what first made me addicted to bow hunting. And there, I was still there, still excited about it, still frustrated with it over 45 years later. Satisfied that I was still in the game, I fell asleep – win, lose or draw, everything was fine!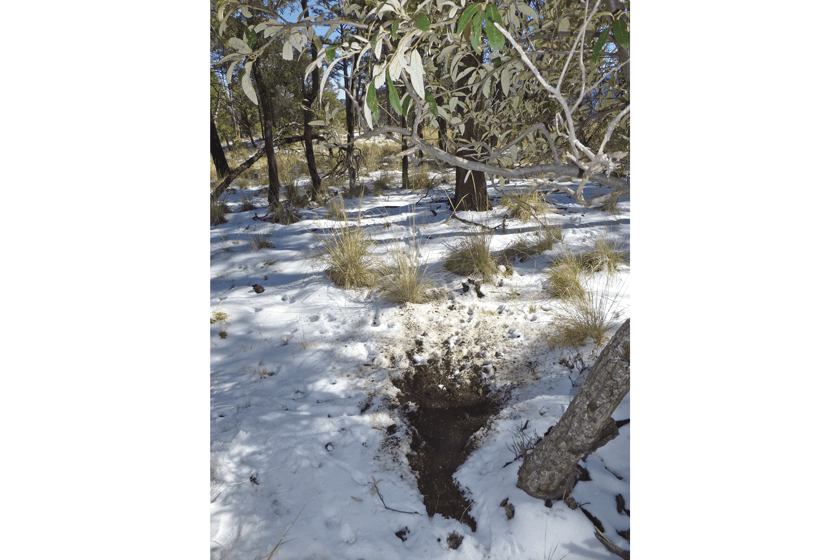 On the 11th morning of my bow hunt in Coues, I found myself in a tree overlooking a platter of oaks dotted with manzanita and yellow grass. I took a new road in my skin that day, and with the wind blowing steadily from a desirable direction, everything went well. Thinking back over the last 10 days, I was content to have passed on a few decent dollars while waiting for a chance at the boss of the region. He was unpredictable in his movements, so I wondered if maybe this was the day he would shock me with his presence. If he didn't, should I continue to donate money that I would be more than happy with? The answer: a resounding "No! Hurry up my big one …
Nothing had moved by noon, so I slumped in my seat and started to move in and out of consciousness. I had reached the point of not caring if a deer was nearby or not. It was just good to be far away, healthy, hunting and in the company of two good females. In fact, in my humble opinion, I didn't really deserve a lot of money – I was already far too blessed!
I finally got out of my dizziness and pulled out a peanut butter and jelly sandwich from my bag. Nibbling in contentment, I glanced at my timepiece: 1:30 p.m.
A ruckus reached my ears moments later. Two middle-aged pointers sprang from behind my location; when they pulled up in front of me, I rated them both as "$ 90". I barely paid any attention to them after that, as I had a strong feeling the boss was somewhere nearby.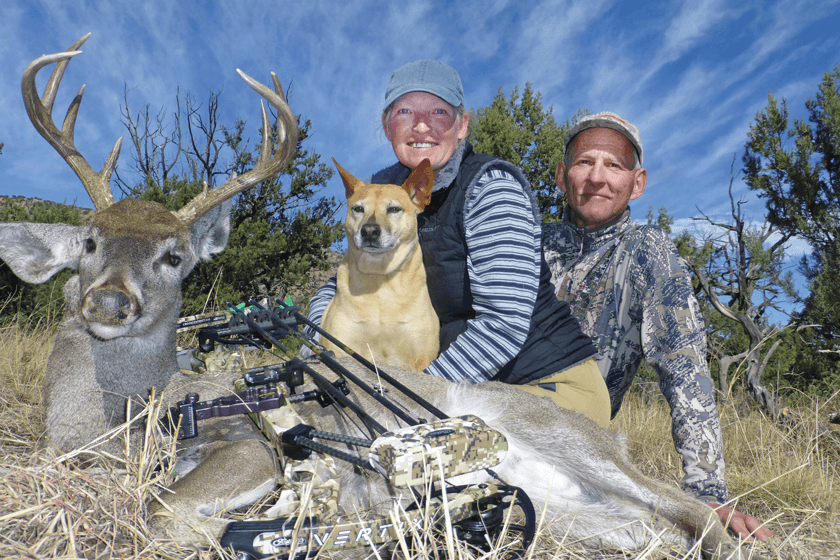 The brawl has started again for good, the males have dispersed and a few deer have taken their places. I glanced to my right and saw some big woods – potential Boone and Crockett the candidate was approaching! The fat guy walked over to me, which apparently slowed down time. I started to position myself for a shot, but as I turned an invisible doe behind me saw my movement and sounded the alarm. She rushed to her left and sniffed, putting all the deer in the area on high alert. The situation had deteriorated, so I came to a tie and tried to make the most of the opportunity that was left to me. This movement frightened my visitors even more and dispersed them all. The big buck was now out of range and was moving further and further away, but the larger of the two 8-pointers was standing next to me about 20 yards away. It took me less than a second to make up my mind, put my top pin on the male's ribs and trigger the blow.
As my target male fled through the brush, I knew I had just completed my tag. I took a deep breath and then sighed deeply, amazed at how quickly everything can change. With all the pressure I put on myself to kill a dollar, it was party time – bring the grilled tenderloin, iced tea, and camp time with my daughters. My favorite part of the hunt was about to begin!